So as per my last two posts the boyfriend (it's still weird to say fiance, so he's still the boyfriend) took a road trip to
Vegas last weekend. It was his birthday and much to his dismay I convinced him to go to Vegas to celebrate. We ended
up staying at the Palms, mainly because we got a good deal. We stayed there three years ago, but they've completely
redone (most of) the place and it's actually much nicer than it was three years ago.
The first night we went to the Italian restaurant at the hotel called NOVE….so. good. and it has amazing views,
definitely recommend if your ever there. Then we met up with one of our friends who happened to be in town, but just
hung out at the hotel. I'm kind of embarrassed to admit, but I was in bed by midnight – ugh! I didn't pace myself
so it was necessary that I went to bed that early. Whatever.
I'm a big fan of Andee's blog and she always recommends going to the Chandelier Bar at the Cosmopolitan so that is what we did 🙂 It is seriously amazing, such a cool place! We hung out there the whole night, just talked and drank until 3:30am.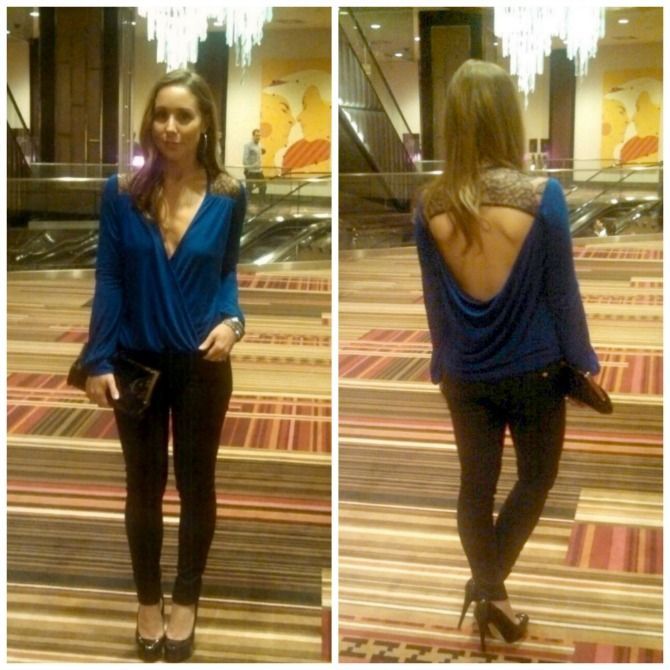 This is what I wore the second night when we went to the Chandelier Bar – sorry for the horrid quality. As you can see I didn't take many pictures the whole trip, but whatever. We've been before and we'll go again so I figured it's not necessary.
It was actually a very low key trip, especially for Vegas, but I seriously had so much fun. Just staying in a hotel,
eating good food, and getting dressed up is seriously enough to make it a good trip.